Tag: Gears of War
by ClickPicTony on Feb.08, 2009, under Epic Default Ten, Rants
A little late, but better than never. Come check out the movies, video games, and general fun in Rant Time With Anthony.
1.    Most Sterile, Clean Room Looking Zombie Game: Left 4 Dead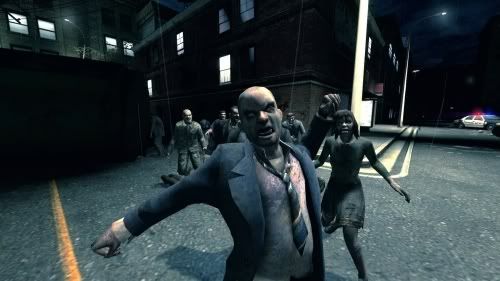 4 Comments
:360, Cloverfield, Dark Knight, Downey, Final Fantasy, Gears of War, GTA, Iron Man, Ledger, Left 4 Dead, Mario Kart, Movies, PAX, PS3, Spore, Wanted, Zombies
more...
by Jonny Nero on Jul.31, 2008, under Podcast
You can download this episode here(Right Click, Save As)
or…
Subscride to it's feed here
Anthony returns when we return this week. DJ and Jacquie don't return, so we invite MoeFwacky of Penny Arcade Forum and CCST fame to join our little discussion. We talk about: Sponsors, Site News, E3, TruBlood, Greatest Tools, Worst Tools, Music Them, More Sponsors, and Dead Rising on the Wii. This is a two part episode, since we talked for a seriously long time. This week's Music Theme is Anthony's Broken Social Music.
Show Notes
[1:42] Member of the Penny Arcade community, not the leader of the Russian October Revolution.
[8:19}This says it all
[13:33] Trubeverage.com
[17:18]Anyone else find that statement creepy?
[17:40] www.brawndo.com
[27:45] The lancer…it's called THE LANCER!!!
[47:26] Actually it's 7/4 (Shoreline) by Broken Social Scene
Leave a Comment
:Bad Tools, Brawndo, Cross Country Supertrip, Dead Rising, E3, Gears of War, Great Tools, Penny Arcade, TruBlood, Wii
more...