by Jonny Nero on Mar.04, 2009, under N00b Diaries
JonnyNero shunned nerddom for 10 years. After being brought to see the light, he has been having new experiences that some of you may find mundane. N00b Diaries is a feature with the hopes of taking you back to the days where you were just a newbie yourself.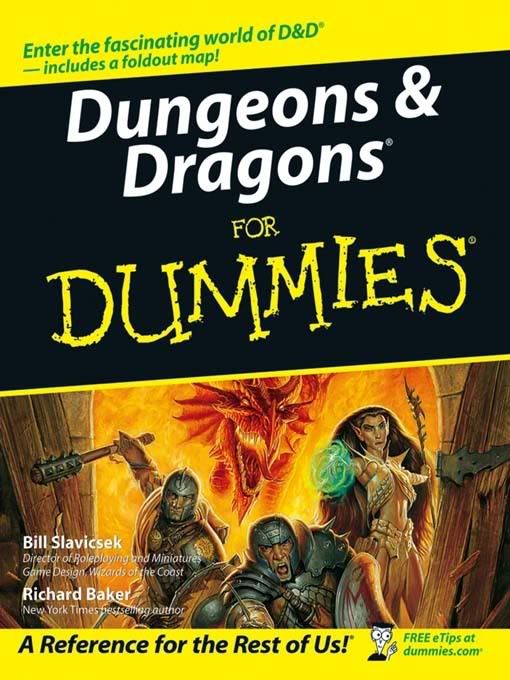 Since my last installment, we have sat down for two more sessions of D&D, and I'm beginning to see a pattern. Okay… many patterns. I'm not so sure if it's the norm or just an anomaly of our group.
I'm beginning to come to the grave realization that I suck at rolling. Not rolling average every now and then and just not getting the hit points. I mean I truly suck at rolling. I'm supposed to be this bad ass elf barbarian with a royal guard background, and with my rolls I look like a bumbling fool. Hell, I couldn't even grab one of our party members who was trying to get a high level necromancer to give us a ride. Luckily, the DM had a plan for that; one that didn't involve us dying a horrible death.
Luckily, in this most recent session I did get a few good rolls, and it made me feel like a bad ass. We were taking shelter from a sandstorm in a monastery, and two assassins snuck in trying to find one of our party members. The first guy whiffed on me a couple of times, and I barely missed him with my axe. He then slashed my chest open, so I went into a rage and proceeded to literally cave his head in.
His buddy then got the drop on me and got a damn lucky roll behind him. So lucky that in one shot I was down (-1 HP). Another guy in our party then Color Sprayed him (or as the DM likes to call it, the "Rays of Gaytitude"), but it only knocked him out. We tied the assassin to a chair and proceeded to wait until he woke up. I had been healed by our cleric, and myself and Color Spray guy (for the life of me, I cannot remember what class he is) decided to play Good Cop-Bad Cop on him.
I took a position on the bed and began to sharpen my axe in a menacing way while Color Spray guy questioned the assassin. After a minute of this, the assassin managed to escape his bonds and lunged for our halfling rogue's dagger. He then tried to stab the halfling but missed. In rolled a 20 for Initiative, finally. On my attack I rolled an 18, and then dealt 16 points of damage. As the DM put it, "The assassin turned for the door, but before he could, your axe split his head in half."
Yeah, it's safe to say I felt like a bad ass.
I'm beginning to experience a little bit of character envy though. The deeper I get into the game with this character, the more I love both the game and the character, but the more I wish I'd picked something else as well. Either a personality, a better background story, a different class. I've been told that that happens all the time when you're starting out, but it's still kind of a bummer.
I'm also beginning to seriously want to jump in another campaign somewhere. I truly love this experience, and I always look forward to the next session. Especially this time, since we left the last one just after I found my dead father in a house filled with necromantic magic.
Just to show you what our group is like, that little element of the story involved a conversation with an NPC containing the phrases "Be cool, bitch!" and "Booga booga!" Also, tentacle porn sure comes up a lot at our sessions for some reason.
Roll for Initiative in the comments, or take 10 in the forums.
:badassery, Dungeons & Dragons
2 comments for this entry: